We've sold products to one of every three Fortune 500 Companies.
---
LexisNexis "We like the product. It is fast and accurate. It seems to pick up all of the differences in the documents, and it does a good job of displaying those differences. We like the easy to use interface. That is why we bought it!"
Richard M. Baker LexisNexis
---

"Great customer service, prompt attention to our requirements and lightning speed development has been my experience with the staff at Softinterface Inc. Within a few hours of installing ..."
Bruce King, IBM Canada, Toronto, Ontario
---

"Your products are very impressive, easy to use and script compatible, for what we desired in the management of MS Word and Excel files. Thank you for your continue contact with me in regards to these tools."
Mark Purinton EMC Corporation
---

"We look forward to using your product and potentially working together in the future"
Bob Free, Adobe

---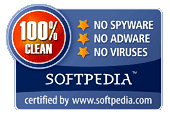 Compare Files with 'Diff Doc'
The Comprehensive Document Comparison Tool
Available in English, Deutsch, 日本語, Franšais, Italiano, Dutch, Espa˝ol, Brazilian Portuguese, Danish, Swedish, Finnish, Korean, Russian, Polish, Romanian, 简体中文, Other Languages
Being able to compare documents easily, quickly and accurately is essential to your workflow. Now you can have it with 'Diff Doc' - your one-stop document comparison solution for file comparisons of all types.

Compare Documents Easily:
'Diff Doc' is a powerful yet easy to use folder or file comparison and remediation utility. Use 'Diff Doc' to compare files of all types including:

• Microsoft Word
• Excel
• PowerPoint
• PDF
• RTF
• Text
• HTML
• XML
• DOCX
• and more.

Our document comparison utility works the way that all software ideally would - accurately, quickly, simply and affordably.

Regardless of the editor you are using (MS Word, Excel, Wordpad, Notepad or other), simply load the original and modified files, press the Refresh button or pressing F5 and the document comparison will display promptly.

You can also compare folders to see exactly what files have changed before running a detailed file comparison.

'Diff Doc' can display the file differences in two possible views, 'All In One' or 'Side By Side.' Both views have their advantages and switching between them is as easy as a mouse click or pressing F6. Lastly, there is a large selection of report types and options available for sharing the differences found with your peers.

'Diff Doc' is the best document comparison tool you've never tried - until today! Click here to download and get your free trial. Compare documents and see for yourself.

Need more details? Click here for full documentation.



























Benefits of Using 'Diff Doc'

Compare documents of MS Word (DOC, DOCX etc), Excel, PDF, Rich Text (RTF), Text, HTML, XML, PowerPoint or Wordperfect. Retain your formatting.
Choose any portion of any document (file) and compare it against any portion of the same or different document (file).
Word to word or letter to letter comparisons. See clearly what changed in a sentence, down to the letter.
Compare files of any type against any file type (i.e. Compare PDF to a Word document).
View both 'Side By Side' and 'All In One' differences.
Change the colors and formatting used to highlight the document changes.
Quickly compare files via easy integration in the Explorer Shell (Windows Explorer, Desktop and Find In Files.) Use the Right Mouse click to initiate.
Navigate easily through the file differences with the Next (F7), Previous (Shift+F7) and other navigation buttons. Use the drop down list box to jump to a specific difference.
Explore paragraph differences in rich detail.
Compare text from any application by cutting and pasting into 'Diff Doc'.
Save any view in DOC, Text, RTF or HTML format.
Create detailed HTML Reports for quick and easy printing and e-mailing of results. Both Side By Side and All In One compare reports are supported.
Run Text and Comma Delimited reports.
Compare folders first, then quickly see what files are different and compare them with a mouse click.
Use with WorldDox, and any other document management software that supports third party file comparison applications through the command line. Click here for details.
Adapt software functionality for all languages.
Run file comparisons from the Command Line or build your own solutions by using the ActiveX COM interface (available upon request).

REVIEW
"I am very happy with the software. It does exactly what I need it to do and it is configurable to my preferences. I really don't have anything negative to say about it. It is more affordably priced than other software I looked at and does the job - just what I hope I can say of software. Yes I had used CompareRite in the past, although not recently. I had no difficulty with the transition"

--
Neil A. Kaufman

(Barrister, Toronto, Ontario, Canada)