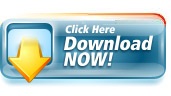 Microsoft Office Marketplace
'Diff Doc' Professional
Comprehensive Document Comparison
Compare Files of All types including DOC, DOCX, XLS, XLSX, PPT, PDF, WPD, RTF, TXT etc.
Quickly and easily generate detailed difference reports in several file formats including DOC, Text, HTML (even PDF). 'Diff Doc' uses Microsoft® Word®, Excel®, PowerPoint® to facilitate document comparisons. Our tool does not use the built in comparison within Microsoft® Office.
Pricing
First license is $319.96. Office users get 20% off our retail prices. Click here for the discounted catalog. Prices will be reduced at the checkout phase.
All Major Credit Cards accepted.
Feel free to contact our sales/support:
WE like the product. It is fast and accurate. It seems to pick up all of the differences in the documents, and it does a good job of displaying those differences. We like the easy to use interface. That is why we bought it! Richard M. Baker (LexisNexis)
System Requirement: Microsoft® Windows® 8/7/Vista/2003/2000/XP/NT/98. Microsoft® Office 2000 or later may be required.
Microsoft and the Office logo are trademarks or registered trademarks of Microsoft Corporation in the United States and/or other countries.